This is definitely a bit cliche, but as the year draws to a close I decided I should take a look back and how I spent it. This post is meant simply to enumerate what I did this year, in no particular order, just to have it on record and thus is probably not an interesting read for anyone but myself. I promise not to be offended if you stop reading here, dear reader.
Presentations
One of the biggest new things for me this year was that I started to give presentations at various events and user group meetings. Technically my first talk was late last year, but the rest of them (12 to be exact) happened in 2011. If you had told me in early 2010 that I would soon be standing in front of groups of people teaching them about a topic I would have called you crazy. I've always dreaded speaking in front of people, so this has been a very surprising and useful experiment. I have my former manager John Zablocki to thank for constantly prodding encouraging me to get out there and speak. I've met a lot of awesome people by doing this, including both speakers and attendees, and it's something I'd highly recommend everyone get involved in. I have more thoughts on that topic, but I'll save that for another post.
I got to speak to some great groups throughout the year between code camps and user groups. If I had to pick out a highlight, it would have to be that I was selected to speak at Monospace, a conference run by and cenetered around the Mono community. It is an awesome community and event, and I'm honored to have been a small part of that.
New Job

One of the biggest changes for me this year was that I moved to a new company. After about three and a half years at MagazineRadar I had reached a point where I needed a change. I found another New York City based startup that looked like a good opportunity for me so I decided to follow my gut and take the leap. In June I joined the team at OLO Online Ordering. It has been a great experience so far and definitely helped to get me going again, allowing me to get back to solving fun and challenging problems and push myself to keep getting better.
Publications
This year also marked the first time that I've had my content published in any kind of physical media. I wrote an article on cross platform mobile development with .NET for this year's NDC Magazine. I even got to have my picture on the cover alongside many awesome people in the .NET community, which was pretty crazy to see.
Later in the year I also signed a deal with O'Reilly to write a cross platform mobile book, which I am in the process of writing now. To say that being chosen to write for O'Reilly is an honor would be an understatement. I'm still getting my head around the fact that I'm going to have my own "animal" book! To make things even better, Miguel de Icaza offered to be my technical reviewer for the book. I'm very excited to get this book out next year and help spread the word about all that .NET brings into the mobile space.
Apps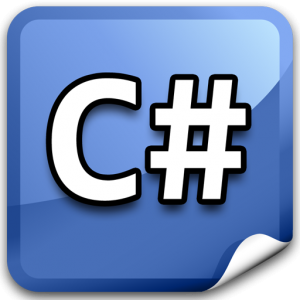 Continuing the mobile theme, I was able to ship some mobile apps over the year as well. For Android, I developed and shipped C# To Go, a C# REPL for Android devices. I expected the app to have maybe a handful of downloads, and developed it mostly as a "just to prove it's possible" kind of project. Much to my surprise, it's had a steady stream of downloads since its release in mid-July, and currently has had over 13,000 downloads. Insanity.
As part of a cross platform talk I started giving later in the year, I developed an app for the New York City Code Camp event, publishing versions for iOS, Android and Windows Phone. I hope to expand on this for future events, but overall it was very well received by attendees.
Cat
This being the internet, and given the internet's undying love for cats, I couldn't write this post without mentioning that I got a cat this year as well. His name is Roger Sterling, a name fans of Mad Men should recognize, and he's awesome. That is all.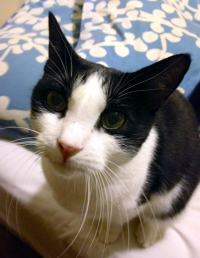 Looking Ahead To 2012
I'm not really the type of person to set New Year's resolutions. That said, I do have some things that, at this time next year, I would like to have accomplished. Some of these include:
Book
The obvious first choice is to have my book published. This one is cheating a little since it's already in the works, but I think it deserves to be here anyway.
New Talks
I also hope to develop at least one or two new talks throughout the year, outside of the mobile zone I've found myself in for most of this year. I have a few ideas in mind, and hope to be able to start exploring them.
Blogging
Since starting this blog I've never published at a significant rate, but I've definitely slacked on this front for a large part of the year. I'd like to get back to blogging more over the course of next year.
Travel
This one isn't related to technology, but everyone needs a break right? I want to travel somewhere new at least once over the next year. This is also something I'd like to continue doing for many years to come.
Onwards and Upwards
Looking back at it, 2011 was a very good year for me, and I hope to ride that good fortune into the new year. I hope all of you can look back at your year and feel the same way. If you've actually read this far, I thank you for bearing with me as I took to writing a cliche self-reflective end-of-year post, and I wish you all the best going into 2012!